Chestnut Lodge Pet Crematorium and Pet Cemetery
Chestnut Lodge is a complete pet bereavement facility which gives you the choice over the type of cremation or burial you would like for your pet.
Located near Gatwick, we are here to help pet owners in London, Sussex, Surrey and further afield.
During the Covid problem we can still collect from your home or vet. You can still bring your pet to us and have personal time in our reception.
We have strict protocols in place to ensure no contact and, as always we maintain scrupulous hygiene so all surfaces are deep cleansed before anyone else arrives.
Just call us and we will explain what will happen and ensure you can still have the best service for your pet.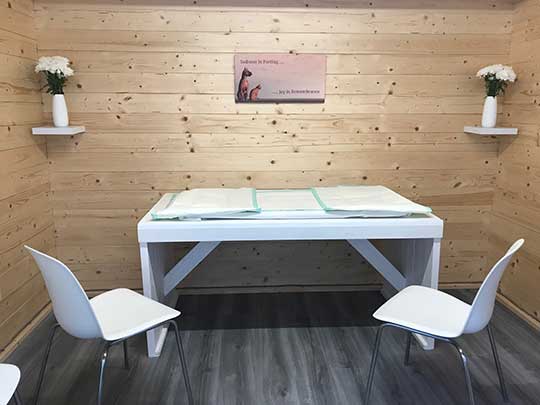 The Individual Pet Cremation service is carried out to standards that are second to none.
Your pet will be handled with care and respect from beginning to end (including collection either from your home or your vet). It will be just your pet in the cremation chamber and we will meticulously sweep out all the ash after the cremation has finished. This care in preserving all the ash is carried through all the preparation. You then have the choice of how you would like the ashes presented or to have them scattered or buried at Chestnut Lodge Pet Cemetery.
You may attend the cremation if you wish and see any part of the process. We work the same way whether you are with us or not and we guarantee never to betray the trust you place in us.
See the options for your Individual Pet Cremation Service here.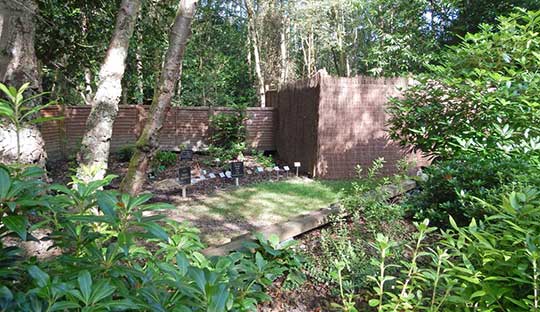 Communal Pet Cremation
The Communal Pet Cremation Service is a dignified alternative to the Individual Cremation. Many of you do not want to have the ashes of your pet returned and, perhaps, do not want to think about what will happen to them. The Communal Pet Cremation Service gives your pet the courtesy of careful and respectful handling and an undisturbed final resting place. This sets it apart from other services that may bear the same name.
The handling of your pet is the same as the individual service. The only difference is that pets are cremated side by side and all the ashes placed into a grave in the Pet Cemetery here at Chestnut Lodge which you are welcome to come and see.
 See the full details of the Communal Pet Cremation Service here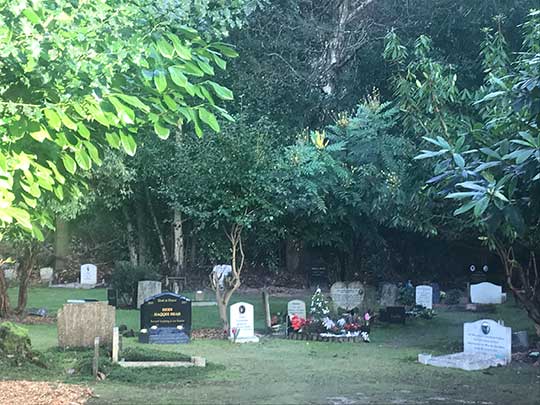 Formal and Green Burial
The Pet Cemetery was established in an area of ancient woodland in 1969. We have designed several options for you to have your pet buried within the Cemetery grounds.
You may choose a formal burial within a coffin in a plot marked by a headstone, plaque or full grave surround.
If you prefer a simpler burial then you may choose a green burial. Here your pet is wrapped in a shroud and buried in a plot marked by a shrub and a small tree stake plot marker. The green area will eventually form part of the woodland. There are formal or green plots for the burial of ashes or they may be scattered over the grounds of the Pet Cemetery.
You may visit your plot at any time. There is a small annual maintenance fee payable. This ensures the continuation of the Cemetery into the future.