The Pet Reception Rooms
We have two identical pet reception rooms, or farewell rooms as they are sometimes known, where you may have some time to say goodbye in privacy.
The rooms are large enough for families to spend time together.
It is important to us that we provide you a space and time to spend with your pets, especially in these troubled times when you may not have been able to be with your pet at the veterinary surgery. The comfortable pet reception rooms give you a chance to sit with them and take some time to process what has happened.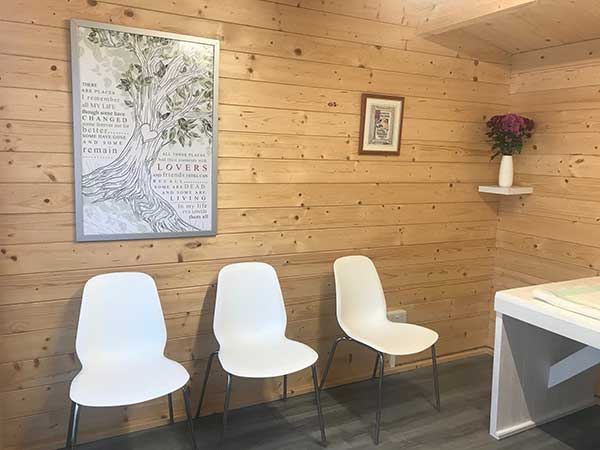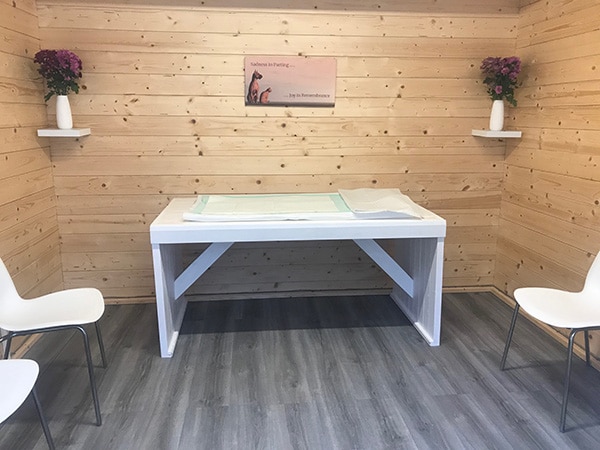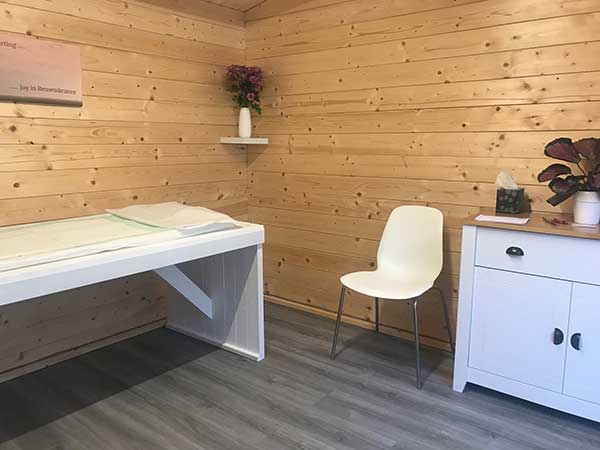 When you arrive at Chestnut Lodge please ring the bell at our reception office and a member of staff will come to attend to you. Our pet reception rooms are designed to give a relaxed and welcoming atmosphere. When we rebuilt this area we listened to our many returning clients who said they liked the casual, country style approach over the more formal surroundings you may find in a funeral home. Other places may do that but it does not fit with our approach.
We normally transfer pets from your car on a stretcher. This is then placed onto a table and we can rearrange any bedding or remove it as you wish. Once settled you may have some time before coming into the office to discuss the arrangements.
In the office we will go through everything with you and answer any questions you may have. We will complete a form with all your details. If you are unable to decide on an option then you can always let us know later. You will receive a copy of the form and a second copy will be placed with your pet and will stay with them all the way through the process to identify them at every stage.
If you wish, you may then return to your companion to spend some more time.
If you are having an attended cremation or burial and we have been looking after your pet then we will have the room set up for your arrival.
We try to allow an hour between appointments so you will not be rushed.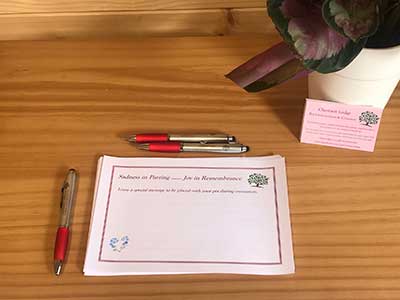 We always have some blank notes in the reception so you may write a message to go with your friend. This can be very comforting as it gives you a chance to express you feelings privately and we are pleased that so many of you take advantage of this.
For attended services, once you are ready, the cremation or burial will begin.
If you are leaving your pet with us then they will be moved to the cool room which serves as our mortuary. 
If you would like to know more about our services then please start at the following pages for cremation or burial.
If you are thinking of cremation for your pet click here