Chestnut Lodge Payment Page
You may use this page to settle any accounts that remain outstanding.
Please complete the details below and enter the amount shown on your invoice, or the amount you wish to pay if you are on a payment plan.
You will be taken to a secure page hosted by Worldpay to complete your payment.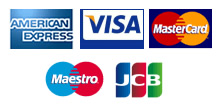 Chestnut Lodge is a sole trader business owned by Stephen Mayles. Riann Cole is a Managerial Partner. It includes Sylvester's Boarding Cattery and The Cemetery and Crematorium for Domestic Pets.
The address is Chestnut Lodge, Furnace Farm Road, Felbridge, East Grinstead, West Sussex, RH19 2PU.
Contact us on 01342 712976  or email ccdp@clpets.co.uk or sylvesters@clpets.co.uk