The Main Question About Individual Pet Cremation Services
The most common question we are asked about individual pet cremation is "Will it be just my pet?"
That sounds simple and we can honestly answer "yes" but what exactly is being asked in that question. You probably have an idea of what it means to you but you may be surprised to find out that not everyone shares the same views.
When it comes to pet crematoriums and those selling individual pet cremation services you will find that different businesses will interpret "just my pet" in different ways to suit themselves.
What We Mean by an Individual Cremation for Your Pet
These are our detailed procedures for carrying out an individual cremation for your pet. See if the description fits your expectations. If there is anything else then just ask us.
One Pet Handled at a Time
Firstly, when the term individual cremation, or even just cremation, is used it implies a process similar to a human cremation – one body at a time. That is what you have a right to expect. But a cremation service does not only involve the actual cremation but also what happens either side of it – the collection and storage of your pet beforehand and the handling of the ashes afterwards.
Handling with Care and Respect at All Times
Your pet will be handled with care and respect from the time of collection to the time if the cremation taking place. Pets will not be placed one on top of the other either in transportation or storage. They will carefully be placed into containers for transportation and onto shelving if storage is required. There may be more than one pet in a vehicle for collection (unless you ask for a single collection) and more than one pet in the mortuary storage but they will be placed neatly and carefully side by side.
The Cremation Carried Out with Just Your Pet in the Cremation Chamber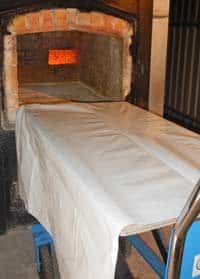 The correct procedure for carrying out the individual cremation service of your pet is as follows. Your pet is carefully placed into a clean cremation chamber. Small pets are placed onto the hearth by hand and we use hydraulic trolleys to carefully slide larger pets into the chamber. Our units have a solid hearth which we consider to be the best option. The details of the cremation will have been entered onto an information sheet beforehand and a copy of this sheet will have accompanied your companion on the journey to the crematorium or have been completed when you came for your appointment.
This copy is placed onto the cremator after the details and the time of the cremation is noted in the daily diary. The sheet stays with your pet's remains through the entire system. The cremation continues until nothing is left but sterile bone fragments. Cremation is a volatile and unpredictable process and the remains may be scattered across the hearth. These all have to be very carefully collected so that nothing is left on the hearth.
Meticulous Care Taken in Collecting the Remains from the Chamber
When they are cooled to a safe temperature they are drawn into a tray by a rake and all visible traces taken from the hearth by careful and meticulous raking and brushing. Great care is taken to ensure nothing is left behind and this means there can be no cross mixing of remains from different pets. This is the most difficult part of the process. Many crematoriums say you can trust them because they only carry out individual cremations. That is rubbish. The key is this careful removal of the remains and if this is not done then it doesn't matter how nice the place or the people are, you will not be getting a genuine individual cremation. Please do no be misled by such remarks. We guarantee all the remains of your pet are removed. Our procedures are second to none.
The remains taken from the cremator consist of fragments of bone. These are shown in the picture.
The Same Meticulous Care in Preparing the Ashes
The careful and though brushing of the hearth does mean there will be some fragments of the brickwork with the remains. This is inevitable but we go through the fragments and carefully remove these pieces. The bone fragments are then processed through a cremulator which reduces them to a fine ash suitable for returning to you or for scattering. The cremulator is carefully brushed out and cleaned each time to ensure nothing is lost.
Care in Packing the Ashes and Quality Checking the Casket and Urn
The ashes are normally placed into a resealable bag and  packed into whichever casket or urn you have chosen. The urn is scrutinised to ensure it is not damaged. Where we make or finish them ourselves we ensure everything is neatly completed. The standard of finish of the caskets and urns from our suppliers has greatly improved in recent years but we still find we have to reject a high proportion of them. The label stays with the ashes all the time and is carefully checked against the original cremation request during packing. Everything is then ready for us to deliver or for you to collect.
Just my Pet?
Hopefully, the above description is what you really mean by "is it just my pet?". This is the way all individual pet cremation services should be carried out. There is nothing fancy or over the top described here. It is simply performing the service which is advertised in the way you have a right to expect.
What Can Happen with an Individual Pet Cremation Service at Other Pet Crematoriums?
Many pet crematoriums have built large businesses by doing more than one pet in the chamber at a time, sometimes calling them individual, sometimes using other names like special or private. Apart from possibly not meeting your expectations the volatility of cremations means there can be no guarantee that mixing of remains will not occur.
Some make collections once a week from the veterinary surgery and pets may be piled into the back of a van along with veterinary waste. Some crematoriums pile bodies into wheelie bins awaiting processing. Probably you will never know this has happened – if you don't then the company is or was almost certainly in breach of the Consumer Protection from Unfair Trading Regulations – the only regulation that give you some protection in the pet cremation sector. This regulation requires all services to be fully described, the customer to be aware of the service they are buying and to be able to have time to make an informed decision. Unfortunately Trading Standards do not inspect pet crematoriums or those selling pet funeral services to ensure they are describing everything properly. They will only act if a complaint is made. To be safe, if you do not see a detailed description of how your pet is handled and cremated then look elsewhere
Your Pet's Individual Cremation at Chestnut Lodge Pet Crematorium
At Chestnut Lodge you receive the exact service we describe in detail on this website and in our brochure. Everything is carried out as if you are standing next to us at all times. We are Founder members of the Association of Private Pet Cemeteries and Crematoria have been independently inspected and approved by them to ensure everything is carried out the way we say it is. There is no higher approval than this. We hope we have said enough to ensure you can trust us to take care of your pet but we are always happy for you to come and view any part of the process. We have nothing to hide.
You may also like to look at
Individual Cremation Options and Prices