The Communal Pet Cremation Service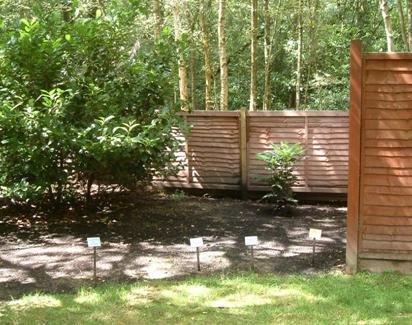 The Communal Pet Cremation Service is a dignified alternative to the Individual Cremation. Many of you do not want the ashes of your pets back and indeed perhaps do not want to think about what will happen to them. However, deep down, most of you will hope for the courtesy of careful and respectful handling and perhaps an undisturbed final resting place.
If you choose a communal cremation, your pet will be handled with same high level of care and respect as for our other services. Pets are carefully placed side by side in the cremation chamber during the day. After cooling, which is usually the next morning, we carefully collect all the ashes. The remains are buried in a memorial area in the Pet Cemetery here at Chestnut Lodge.
We cannot separate ashes so we cannot return any to you. You may visit to see the Cemetery and there is a memorial bed next to the burial area where you can leave flowers. If you require further visiting rights or would like a plaque placed, then a small annual maintenance fee is charged.
You may bring your pet to us, or we can collect from your veterinary surgery. There will sometimes be a fee for collection, but we can often combine this with our scheduled visits to the area. This may reduce the charge. The choice about that is yours.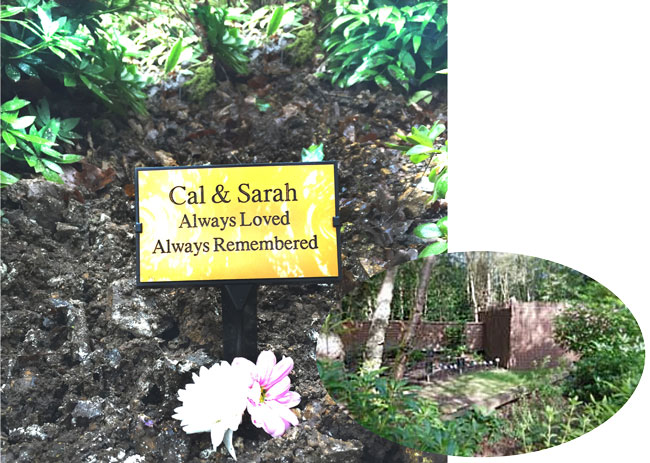 At the end of the cremation, the ashes are taken to the Pet Cemetery and placed into a large grave. The grave is filled over a number of years. We place each layer within the plot and cover over ready for the new ash. The plot is surrounded by a closed fence with a memorial bed adjacent to it. You may have a
plaque
or other pet memorial placed here. When the plot is full the ground will be leveled & it will be planted with shrubs to remain a natural area for all time.
Communal Cremation Service Fees
To bring your pet to us you just need to call to make an appointment. You can often come straight away but it will depend on appointments in place for others & when a pet funeral arranger will be free to discuss any questions you may have & ensure we have the correct details in order to give you the exact service you were expecting.
If you wish us to carry out a special collection for your pet then an additional collection fee will apply.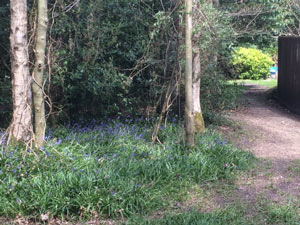 Our Commitment to You
Some pet crematoriums place great emphasis on the fact that they only carry out individual cremations but that is usually a business decision on their part and has nothing to do with providing the best service for their clients. We offer both individual and communal pet cremations so that we may treat all of you and all your pets with the respect you all deserve. We don't cut corners with the handling to try to give cheap prices to third parties. We don't send the ashes to landfill sites because we can't be bothered to provide a permanent resting place. We don't take on huge numbers of surgeries so that it is impossible to handle pets properly. We ensure you have all the details of the service to hand and can question us or come to see us at any time. 
Care and Respect When Handling Your Pet at All Times
Some high quality, professional veterinary surgeries use our communal pet cremation service for their clients. Here, there is a free collection on two days during the week. Usually, you are invoiced by the veterinary practice for this service.
These collections are carried out using a medium wheelbase Vauxhall van. Inside, the pets are placed into containers to ensure dignified transportation. Pets are never placed one on top of the other but are carefully placed side by side.
Some establishments make a point about collecting in cars rather than a van. A car can easily be overloaded and is often a far less respectful way of transporting a number of pets. With our system, our driver can easily walk inside to move the containers within the van and ensure all the pets are safe.
Our level of handling is very rare in the pet cremation sector and is one factor that goes towards establishing us as one of the top services in the UK. It maintains our first golden rule that we always work as if you are standing next to us. We are confident that you would agree we do everything in our power to ensure your pet is carried with care and respect.
A single collection from your home or vet is available in one of our cars. This will involve a collection fee which will depend on your location. Please speak to us to discuss this.
.
Contact us Direct to be Sure Your Pet Receives a Respectful Communal Pet Cremation.
Most veterinary surgeries will tell you that your pet is taken for a communal or mass cremation. This is one of the most misleading statements that are regularly made.
There is massive competition on price for the veterinary contracts and the normal service is for pets to be stored in freezers until the weekly collection comes. They are usually piled into vans, heaped into wheely bins at the other end, piled into large incinerators and the ashes finally sent off to a landfill site after being stored in skips. We believe this should be termed a simple disposal not a cremation service. It is fine if it is what you want but we believe it is wrong if you are expecting a cremation service for your pet.
If your veterinary surgery does not use us for the communal pet cremation service then it is likely your pet will be handled this way. If you are concerned you should ask your vet about the procedures for the service they use. You may find they do not know. See veterinary surgeries who use us here.
To avoid any misunderstanding please contact us direct so we may help you. It is best to think about this in advance. You do not want to be left having to make a decision when your pet had just died and you are in a distressed and vulnerable state.