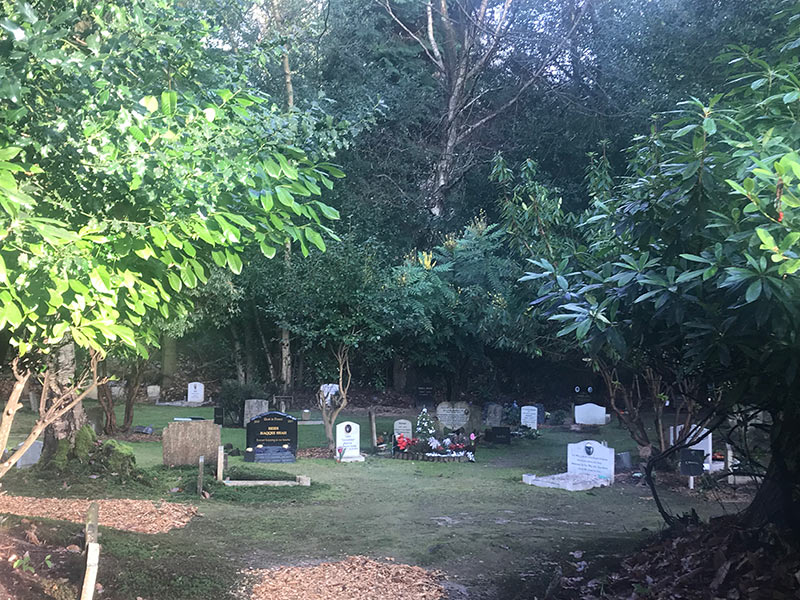 Chestnut Lodge Pet Cemetery has now been operating for half a century. As the year draws to a close, we have been thinking about the past and looking to build our business for the future.
My first burial.
I always remember my first experience of burying a pet, before I came into this business. I was living and working in Bahrain and helping as a volunteer at the animal sanctuary there. A very gentle little black and white cat, we named Oswald, was brought in with an injured leg. We took him back home to get him better but it turned out he had a degenerative bone disease and eventually had to be put to sleep. I stayed with him for the euthanasia, my first experience of that.
There was a young Australian locum vet on at the time and we asked her what would happen to the body, With, what I would later realise was a unusual honesty, she said the only recourse they had was to have him collected by the Municipality and go off to the rubbish dump. We decided to take him back to the sanctuary and bury our pet in the desert. It was about 35 degrees heat, I dug the grave and we buried him with his favourite toy.
The future service to you.
I have always kept that in mind and have shaped our pet cemetery and pet crematorium business to serve pet owners who want their pets to be handled with the same care and respect that we wanted for Oswald. That is what defines the strict procedures we observe to achieve this. I have been running the Chestnut Lodge Pet Cemetery and Crematorium for nearly 34 of the 50 years and have no plans to leave. With our new receptions and office, our waiting room with tea and coffee and our staff who are dedicated to helping you have the service you want for your pet we are set to help you all now and for the future.
by Stephen Mayles, owner of Chestnut Lodge.
See our press release here https://pressat.co.uk/releases/pet-cemetery-celebrates-50-years-of-treating-animals-with-the-same-dignity-as-humans-bb860750855dbf856b431bf07c219edd/