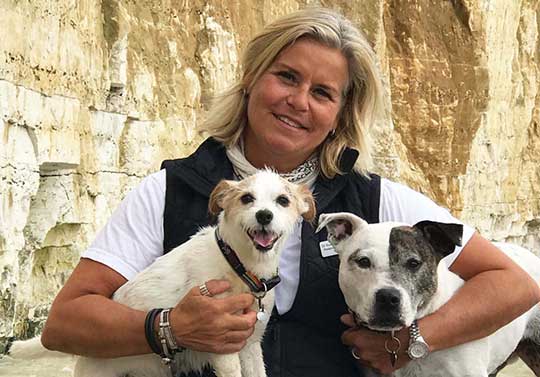 Home euthanasia can help to ease a very difficult time when visits to the surgery can cause upset to your pet. Vets2Home- Peaceful Pet Goodbyes is a service run by Dr Suzen Gregersen, a vet who specialises in gentle, professional in-home, end-of-life veterinary care, including animal hospice, palliative medicine and home euthanasia.
Suzen works with Dr Joaquin Perez Feliu to provide you with a truly compassionate service for your companions as they go into old age and are approaching the end of their lives. They will talk you through the process and allow plenty of time to ensure the least stress for your pet. Suzen is one of the leaders in home euthanasia for pets and provides training for vet schools and other vets to spread expertise in this delicate area.
They work over the area that we cover and are available 24 hours a day. If you are having a home euthanasia visit then you can decide how you would like to proceed afterwards. The vet can take your pet back to their premises where we will carry out a free collection on a twice weekly basis. If you wish to deal with the arrangements yourself then we can collect from your home or you may bring your pet to us. Just call or email us to make the arrangements.
During the Coronavirus crisis Suzen and Jo will be taking extra precautions to continue to serve you in your home. If we collect then we will also be ensuring we maintain social distancing and keeping to scrupulous hygiene for your protection as well as ours.
Why not take a look at the Peaceful Pet Goodbyes website. Like our own service it is always best to be prepared for a time when you will need us. That way we can take the burden off your shoulders so you can concentrate on what is most important – your pet.
Vets2Home Peaceful Pet Goodbyes – https://www.peacefulpetgoodbyes.uk/